Scoliosis Surgery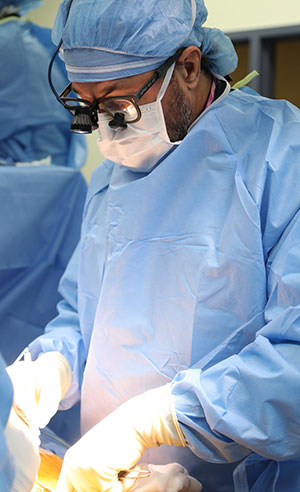 Through the placement of hooks, rods and screws, a spinal curve can be corrected and stabilized. A fusion often follows scoliosis surgery, in order to maintain the correction permanently.
Scoliosis is not the result of an injury and usually appears without cause. It can be inherited, and it usually affects more women than men. In the case of most spinal curves, the spine is not only bent but twisted like a bent corkscrew.
Some cases of scoliosis are not serious. Over time, if a curve worsens, surgery may be required to correct the curve. In extreme cases, if the curve is not corrected, the spinal deformity can place pressure on internal organs, which can shorten a person's life expectancy.
During scoliosis surgery, the surgeon may use special instruments that hook onto various vertebra segments. These surgical rods are the adjusted to "de-rotate" the twisted and bent corkscrew.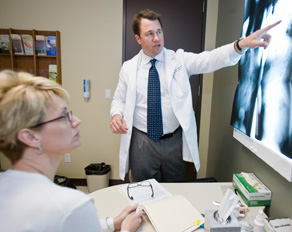 Decades ago, Harrington Rods were used to surgically straighten the spine. However, this technique did not untwist or correct the spine. Current state-of-the-art instrumentation achieves much better spine correction than older rods did.
Generally speaking, the younger the patient, the more flexible the spine and the better the result from scoliosis surgery. As the patient becomes older, say over 40 years old, the spine is less flexible, and there may be a greater risk involved in attempting to correct the curve. Because the spinal cord is involved, only spine surgeons who specialize in scoliosis should perform scoliosis surgery.
[Top]
Treatment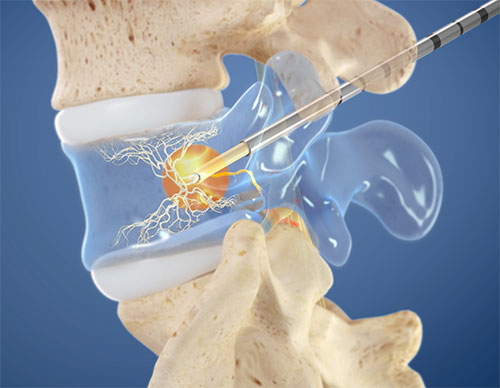 Learn about surgical and nonsurgical treatment options.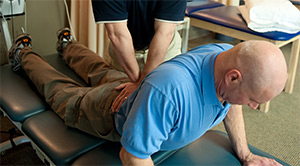 Learn about nonsurgical options to get you back to your everyday activities.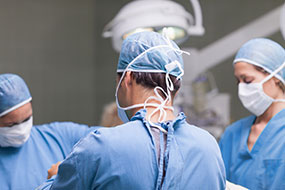 Learn about various surgical procedures performed by Ascension Texas Spine & Scoliosis.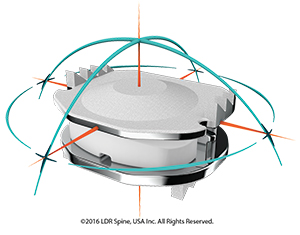 The artificial disc concept is intended to be an alternative for spinal fusion surgery.